Family Camp
For the whole family!
Camp runs from Saturday July 25
to Sunday Aug 2
Services are at 10 am and 7 pm daily, starting the evening of July 25th and concluding the Morning of Aug 2.
Travis Holownia
Trevor Meier
Gary Taitinger
Dwayne Mitchell
Donna Boone (kids)
Kirsten Green (pre-school)
Mark McMillian & Ernie Nickell (youth)
Caris Rinas (worship)
Perry & Sheri Friesen (worship)
Details…
Welcome to Moose Lake Family Camp.
This year our family camp will start with supper and an evening service on Saturday, July 25th and conclude with a morning service and lunch on Sunday, August 2nd.
ACCOMMODATIONS
At our camp, we have dorm accommodations for you and your family. These are rustic but clean and have wooden built in bunk beds with new mattresses. We have some with double bottom mattresses to accommodate couples.
All of our dorms are located near washrooms.
We also have RV camping spots available.
FOOD (May be impacted by Covid 19)
We have a dining hall that prepares meals everyday as well as a tuck shop that opens in the afternoons to purchase snacks and a coffee shop that opens every evening with snacks and hot snack specials.
SERVICES
Adults- We have a morning and evening service everyday. This includes amazing worship and great speakers.
Ages 5-12- We have interactive teaching, worship services for the kids in our children's tabernacle with our children's ministry guests.
Ages 2-4- We offer a nursery for kids to come play and learn with a certified school teacher who loves children.
Teens – Throughout the week we offer some youth services.
Family camp is for the whole family!  Children attend their own services and a nursery is available.
Saturday, July 25 – Sunday, August 2
Registration begins with supper and service on Saturday July 25th and ends with lunch and service on Sunday August 2.
Activities may include: paddleboard, fishing, canoeing, scavenger hunt, treasure hunt, pickleball, board games and coffee, mini-golf, soccer.
Available through our registration system:
Full week, or daily dorm & tent accommodation
Full week or individual meal packages
Register Online Now
Interested in volunteering?
If you would like to volunteer for family camp, please contact us.
Family Camp Ministry Guests
Sign up for email updates to find out when new information is available.
Travis Holownia
Evening of July 25 – morning of July 27th
Travis Holownia is the founder and visionary leader of Resurgence Initiatives (LiveResurgence.com), a growing movement who pursue a "rising again" of God's presence everyday! Based out of Edmonton, Alberta, Canada Travis' greatest desire is to see this generation in Canada and abroad live fully in the power and presence of the Holy Spirit.  From reaching suicidal youth in the Canadian Arctic to equipping the church in Africa, Travis is passionate about reaching the lost, empowering voices, equipping the church, developing leaders, and seeing faith arise. Travis speaks in churches; at evangelistic outreaches; leadership seminars; camps; and more to contend and believe for revival!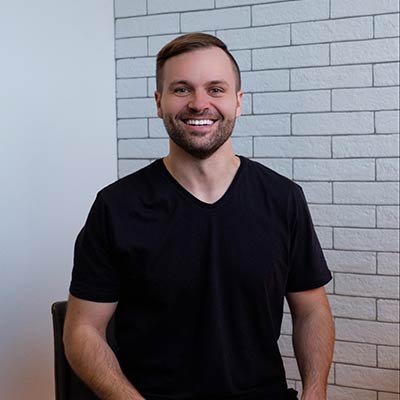 Trevor Meier
"It's time to be naturally supernatural" is Trevor Meier's motto and life statement. It was a unique experience with God in 1996 that forever changed the way Trevor looked at ministry when, having tasted and walked in the supernatural presence of God in a powerful move of God while in St. Louis, Missouri, the ordinary was wrecked forever. Trevor releases the presence and power of God everywhere he goes through a strong prophetic and healing anointing. He and his wife Melanie have three children, Janelle, Sarah and Carter. Trevor serves as the Apostolic Initiatives Pastor of the Church at South Edmonton, an Apostolic Centre in Edmonton, AB. Canada. He and Melanie also run On the Edge of Time Ministries, planting churches and spreading revival fire throughout Canada and around the world.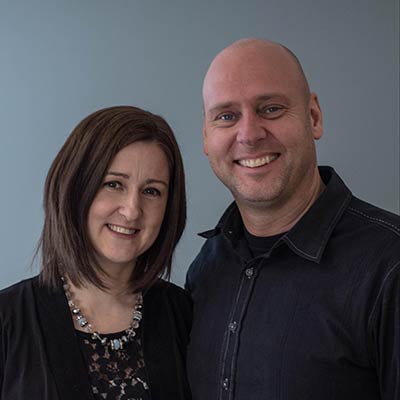 Caris Rinas (worship)
July 25th – 27th
"Caris is a home grown Edmontonian, who has a heart for Revival in Canada and beyond. She works part-time as a Hairstylist and is always in active, full time ministry! She currently leads worship at City Centre Church, and leads a passionate lifestyle of love and faith for Jesus. She has served on the Resurgence Lead Team  since its inception, and her passion for the call and vision has only grown. For the past 19 years, she has been cultivating purpose filled expression. Through speaking and song, Caris leads others in worship to experience the beauty and magnificence of the Father, inspiring and empowering others to live out their faith in real and tangible ways in their everyday life."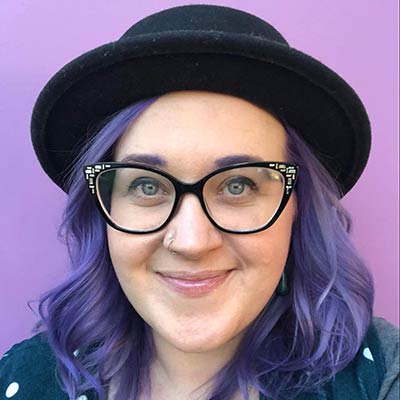 Perry & Sheri Friesen (worship)
July 27th-morning Aug 2nd
Perry and Sheri Friesen have been involved in worship ministry together their entire married life. Both growing up in pastors homes, they have seen all aspects of ministry and have a passion to see people changed through a genuine encounter with Christ. After volunteering for many years they joined The Church at South Edmonton leadership team as directors of worship ministry in January of 2019.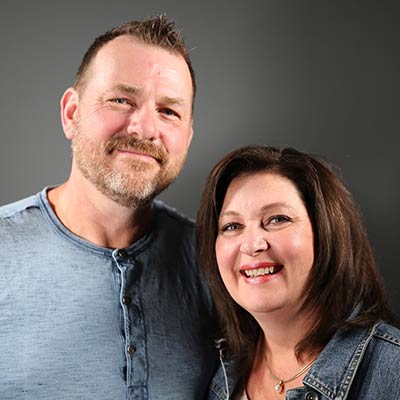 Dwayne & Charlene Mitchell (worship ministry)
July 30 – Aug 2
Dwayne & Charlene Mitchell live in Bonnyville, AB where Dwayne serves as lead pastor of Lakeview Gospel Centre. Together they have served in fulltime pastoral ministry for nearly 15 years in Ontario and Alberta. Their ministry is marked by a passion to exalt Jesus with a lifestyle of worship and an understanding of the power of cooperate worship in bringing the Kingdom of God near.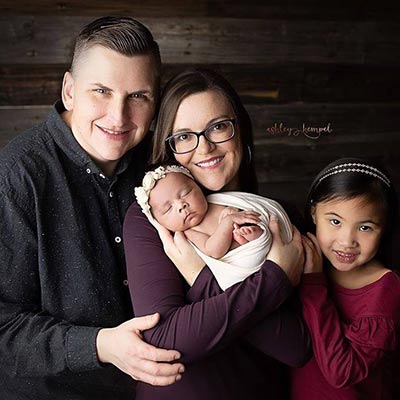 Gary Taitinger
Gary is married to Carrie, his wife of 46 years. They have three married children and eight remarkable grandchildren. He has pastored at a large suburban church in Edmonton for 35 years but for 1/3 of his life they've been part of small rural churches.
He was elected to the General Executive of the PAOC at General Conference 2016. Currently as the ABNWT District Superintendent, 'vitalizing churches' is his OBT (One Big Thing) – "capable leaders + healthy churches = incremental growth"
He loves God, scripture, the church and learning how to implement the Christian faith in daily life.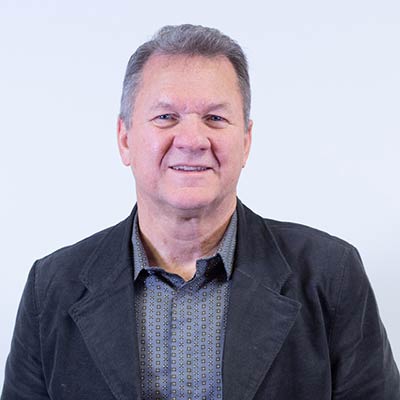 Donna Boone (Kids)
Pastor Donna her husband Laurie & team travel throughout the world including Africa. As an evangelist, teacher and author (also just published 5 new children's books!) Donna shares as a leader in workshops. As well as this hectic schedule, Donna also finds time to perform in schools across the world, universities and corporate events such as The Calgary Stampede, Kraft General Foods corporate functions and City Family Days, Festivals etc.
Donna has received many awards from the USA CMU for creative writing & performance, and ministry of Excellence! Donna along with her team bring an exciting, high energy, on the edge of your seat style of performance featuring life size, glow-in-the dark puppets, ventriloquism, dance and much more that appeals to All ages! Donna's deepest desire is to see children of all ages to go deeper in their relationship with God!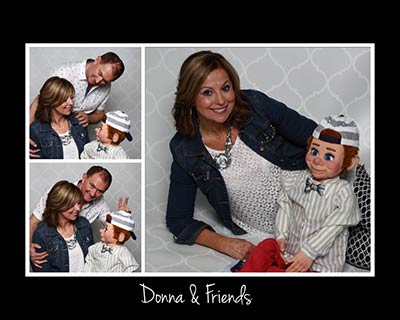 Kirsten Green (Pre-school kids)
Kirsten is an elementary teacher who loves working with kids and is passionate about seeing them experience God. Kirsten attends Gateway Family Church, where she is involved in children's ministry and it's where she married the Youth Pastor, Devan Green, in June 2019. Kirsten is excited to be part of what God is doing at Moose Lake Pentecostal Camp.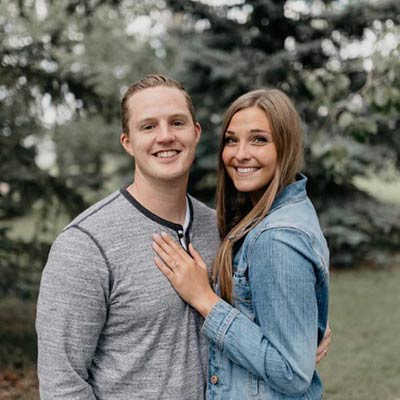 Mark McMillian (youth services)
July 27-31st
Mark is a husband and father of two amazing kids. Since the age of 14, Mark recognized that God was calling him into ministry. He moved to Cold Lake in 2007 where he interned and served as the Youth Pastor at Cold Lake Community Church for nearly 4 years. Shortly after marrying his beautiful wife Rhea in 2011 Mark began working in the oilfield for a pipeline inspection company. Mark returned to full-time ministry at CLCC in 2017 where he now serves as the Assistant Pastor.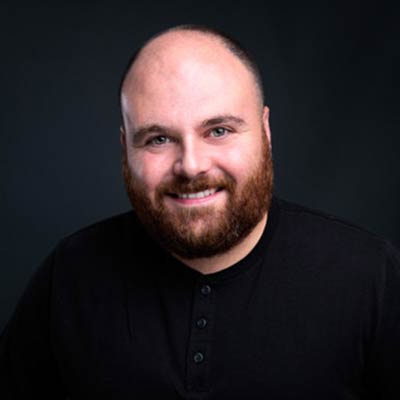 Ernie Nickell (youth services)
July 27-31st
Ernie Nickell is currently the Youth and Worship Pastor at Lakeview Gospel Centre in Bonnyville Alberta. He is originally from Belfast Northern Ireland and traveled to Canada many times with his band Blue Tree prior to jumping into local church ministry. Ernie loves leading people into worship, and challenging the next generation to live courageously for Jesus!