Family Camp
For the whole family!
Welcome to Moose Lake Family Camp.
Family camp begins July 22 with Saturday evening service. (No supper will be served but the Moose Munch box will be open for snacks and hot food.)
Camp concludes on Sunday July 30th with lunch.
Family Camp registration will open April 1 2023.
SERVICES
Adults – We have a morning and evening service everyday. This includes amazing worship and great speakers.
Ages 5-12 – We have interactive teaching, worship services for the kids in our children's tabernacle with our children's ministry guests.
Ages 2-4 – We offer a nursery for kids to come play and learn with a certified school teacher who loves children.
Teens – Throughout the week we offer some youth services.
Purchase Dorms, Meals, RV & Tent Reservations Online
Available through our registration system:
Full week, or daily dorm & meal packages
Individual meal only packages
RV site reservations
Tent site reservations
DORM & FOOD PACKAGE
At our camp, we have dorm accommodations for you and your family. These are rustic but clean and have wooden built in bunk beds with new mattresses. We have some with double bottom mattresses to accommodate couples.
All of our dorms are located near washrooms.
All packages include accommodation AND food, and must be purchased online through our online registration system.
Purchase Online NOW
FOOD ONLY
We have a dining hall that prepares meals everyday as well as a tuck shop that opens in the afternoons to purchase snacks and a coffee shop that opens every evening with snacks and hot snack specials.
All meals must be purchased online through our online registration system.
Purchase Online NOW
RV & TENT RESERVATIONS
We have tent sites, as well as RV sites with no power, 15 amp power or 30 amp power.
All RV & tent reservations must be purchased online through our online registration system.
Purchase Online NOW
Holiday Inn Express and Suites Bonnyville
For another accommodation option under 20 minutes away we have a corporate rate.
$89.00 Standard room with 1 King Bed or 2 Queen Beds
$119.00 Suites with 1King or 2 Queen Beds & living room area and sofa bed.
To make a reservation, please call 780-687-8888 and ask for Mooselake Pentecostal Camp Corporate Rate.
Family camp is for the whole family!  We have something for ages 2 to 100!
Saturday, July 22 – Sunday, July 30
Family camp begins July 22 with Saturday evening service. (No supper will be served but the Moose Munch box will be open for snacks and hot food.)
Camp concludes on Sunday July 30th with lunch.
Family Camp Ministry Guests
Sign up for email updates to find out when new information is available.
Barry Maracle (Speaker)
Barry Maracle is a 4th generation Spirit Filled believer in Jesus Christ, a Mohawk, who was raised on the Tyendinaga Mohawk Territory, Ontario Canada. He now resides with his wife of 28 years, Tammy, in Belleville, Ontario. They have 6 beautiful children and one amazing grandson.
Being Ordained in 1995 and called into Itinerant ministry, Barry has ministered in places like, Israel, Egypt, Greece, Hong Kong, Guyana, Nicaragua, Honduras, Australia, Thailand, throughout Canada, the United States of America and parts Unknown.
Barry pursues with great diligence the New Testament Life and the manifested Power of the Resurrected Christ. He carries a strong Breakthrough anointing, operating in Signs, Wonders, Miracles and Words of Knowledge. This quote from Barry, sums up his true passion in ministry,
"I know everyone, including you, has come into this world on purpose, with a dream from God! Accompanied with your assignment is every resource you will ever need! My passion is to see you tap into your maximum potential and live His fullness right in the midst of your spheres of influence!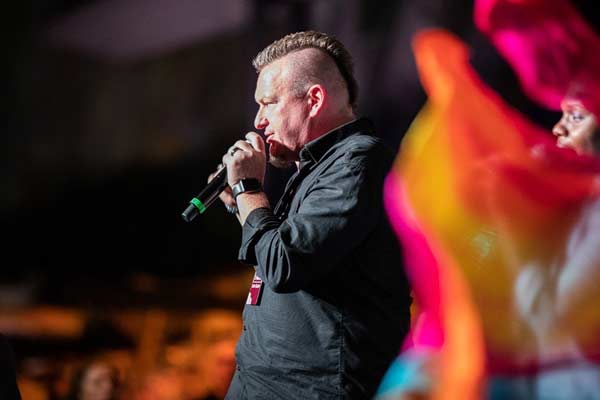 Marc Brisebois (Speaker)
Marc Brisebois founded Watchman on the Wall Ministries in 1989 as an organization committed to teaching and equipping the Body of Christ. He believes that the world can be changed only as much as the church reflects the Glory of Christ. As the senior apostolic leader of Spruce Grove Community Church, he leads a local team while traveling extensively throughout the world. Marc is seen as a leader of uncommon vision and authority. He speaks with a prophetic and apostolic voice to this generation with a strategic wisdom for building and establishing the kingdom of God. Marc makes his home in Spruce Grove, Alberta with his wife Wendy, near to their five children, and four grandchildren.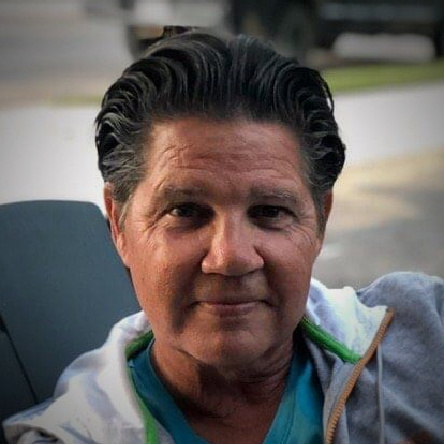 Trevor Meier (Speaker)
Trevor and Melanie have a deep love for people and God's presence. They have ministered together in a wide variety of church leadership roles for the past 28 years. A unique experience with God in 1996 forever changed the way they looked at ministry when, having tasted and walked in the supernatural presence of God, the ordinary was wrecked forever. Trevor and Melanie have three children, Janelle, Sarah, and Carter. They run On the Edge of Time Ministries, planting churches and spreading revival fire throughout Canada and around the world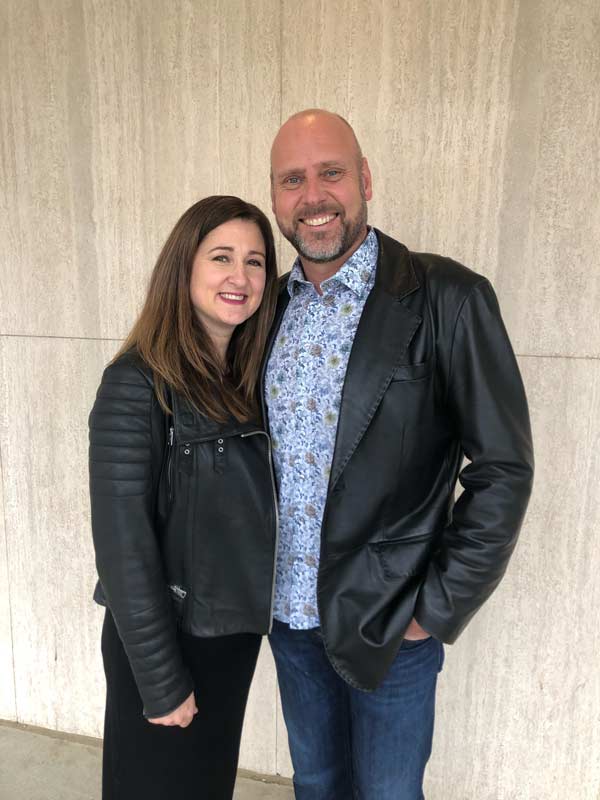 Brent Borthwick (Speaker)
Brent and Sharon Borthwick have a deep hunger to see believers rise up into their God-given destinies in the power of the Holy Spirit while being firmly rooted in the Word of God. They have ministered prophetically in over 40 countries of the world; often with supernatural visions that release God's glory and power with signs and wonders impacting the lives of many people.
Brent and Sharon are the founders of Windword Ministries and the senior leaders of Windword church. They also are the apostolic covering of over 100 churches and ministries around the world. Brent has helped start schools of supernatural ministries, apostolic networks, orphanages, and is constantly trying to bring unity amongst the pastors and churches. Brent and Sharon have been married for over 30 years. They have 3 married children with 3 grandchildren who all serve the Lord faithfully and are actively involved in Windword.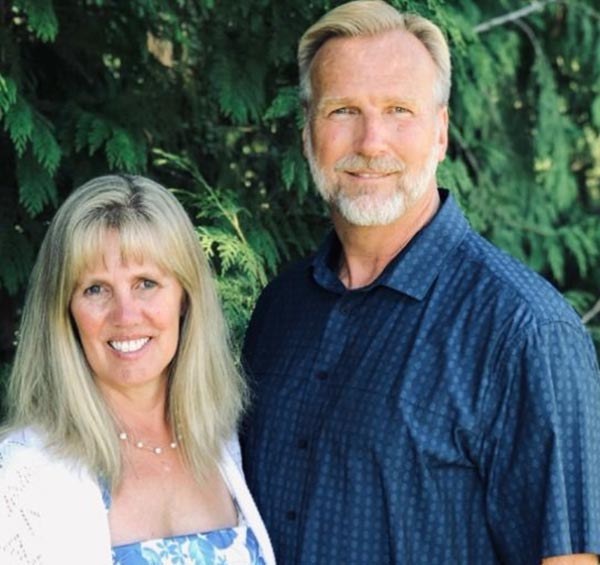 Steve Holmstrom (Speaker)
For a man with a wife, five children, a business and a ministry, Steve Holmstrom lives a surprisingly quiet life. Cultivating a lifestyle of prayer and solitude, making friendship with God his full-time job, Steve's greatest passion is to seek the presence of the Lord.
The message Steve carries, through his books and his preaching, is a call to "buy the field" at any cost and enter the Kingdom life.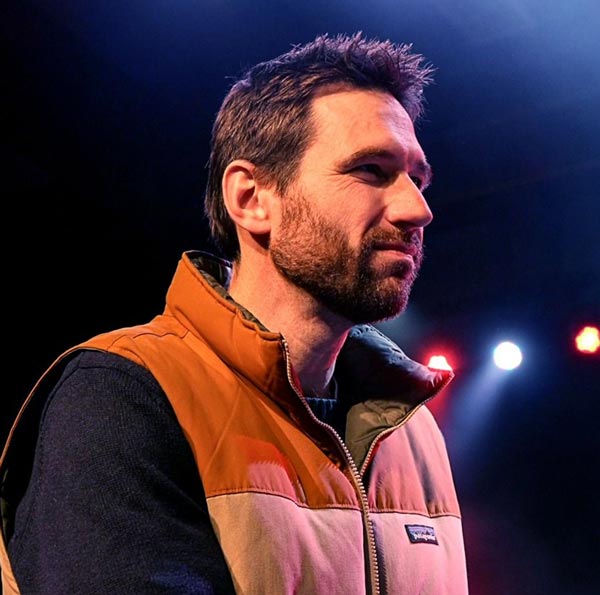 Josh Frey (Worship)
Josh Frey is the Associate Pastor at Gateway Family Church in Leduc, AB. He and His wife Katie-Lee have five amazing boys nine years old and under! (The newest addition not yet pictured) They have been leading kids, youth and adults in worship at camps & churches for 20 years. They are passionate about encountering the power and presence of God in Worship and community. They believe that we are meant to experience living IN and living OUT the love of God in every moment and every context. They are currently living their dream, building a kingdom family that passionately loves Jesus and supernaturally loves our community.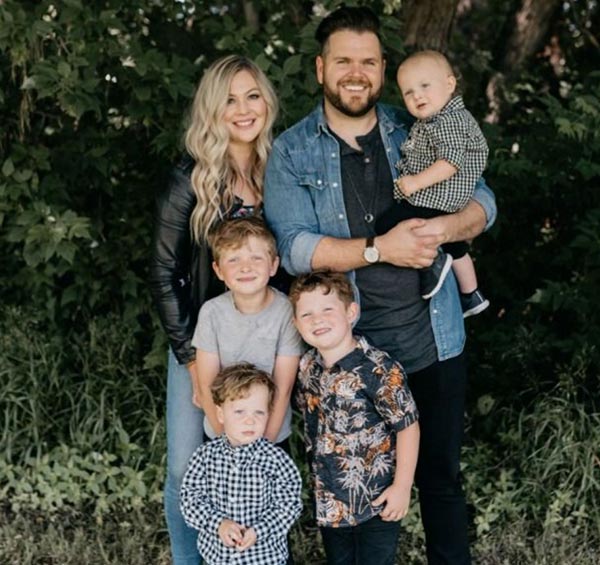 Ascension Worship
The worship culture at Community Church in Spruce Grove, Alberta is quite unique. It is prophetic, interactive, multigenerational, spontaneous, vibrant, demonstrative and Spirit led.
<em>"The whole earth will be filled with the knowledge of the Glory of the Lord"</em> has been given as a specific call for intercession with this body of believers. Young and old are encouraged to participate during every aspect of the Christian life flow. No spectators, only humble and willing worshippers.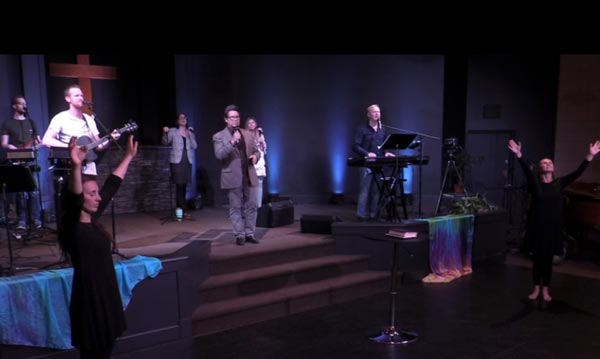 Johnson Family Ministries (Kids)
Matthias and Jerusha are fifth generation in kids ministry as Matthias traveled with his family around Canada and the US presenting large scale theatre productions in an exciting and powerful way!
Matthias and Jerusha got married and branched out on their own as Johnson Family Ministries teaching kids the same gospel but in a new and dramatic way!
Their use of programmed lights special effects and pyrotechnics makes people of all ages enjoy, with the heart of reaching kids for Christ, teaching them how to serve the Lord and walk this life a light!