Family Camp
For the whole family!
Welcome to Moose Lake Family Camp.
This year our family camp will start with breakfast and a morning service on Sunday, July 24th and conclude on the evening of Sunday, July 31st.
Note: Check in begins on Saturday July 23rd (4-8pm) – supper will not be served on Saturday.
SERVICES
Adults – We have a morning and evening service everyday. This includes amazing worship and great speakers.
Ages 5-12 – We have interactive teaching, worship services for the kids in our children's tabernacle with our children's ministry guests.
Ages 2-4 – We offer a nursery for kids to come play and learn with a certified school teacher who loves children.
Teens – Throughout the week we offer some youth services.
Purchase Dorms, Meals, RV & Tent Reservations Online
Available through our registration system:
Full week, or daily dorm & meal packages
Individual meal only packages
RV site reservations
Tent site reservations
DORM & FOOD PACKAGE
At our camp, we have dorm accommodations for you and your family. These are rustic but clean and have wooden built in bunk beds with new mattresses. We have some with double bottom mattresses to accommodate couples.
All of our dorms are located near washrooms.
All packages include accommodation AND food, and must be purchased online through our online registration system.
Purchase Online NOW
FOOD ONLY
We have a dining hall that prepares meals everyday as well as a tuck shop that opens in the afternoons to purchase snacks and a coffee shop that opens every evening with snacks and hot snack specials.
All meals must be purchased online through our online registration system.
Purchase Online NOW
RV & TENT RESERVATIONS
We have tent sites, as well as RV sites with no power, 15 amp power or 30 amp power.
All RV & tent reservations must be purchased online through our online registration system.
Purchase Online NOW
Neighborhood Inn Special Rate
The Neighborhood Inn is 17 minutes from Moose Lake and they are offering a special rate during our Family Camp from July 24th – 31st, 2022.
The rate code is: MLPC
Queens $99/ night plus applicable levies/ taxes
Kings $99/ night plus applicable levies/ taxes
Kitchenette with 2 Queen beds and a pull-out couch $134/ night plus applicable levies/ taxes
This rate includes breakfast and will only available for direct booking, this can only be booked by phone at 780-826-3300, or toll-free at 1-800-229-5390.
Family camp is for the whole family!  We have something for ages 2 to 100!
Sunday, July 24 – Sunday, July 31
Registration starts right after morning service on Sunday July 24.  Camp ends with evening service on Sunday July 31st
Services, daily activities and memories for a life time.  Some of our activities may include: paddleboard, fishing, canoeing, scavenger hunt, treasure hunt, pickleball, board games and coffee, mini-golf, soccer.
Family Camp Ministry Guests
Sign up for email updates to find out when new information is available.
Bob Gal (Speaker)
Sunday July 24 – Morning & Evening
Over 50 years of serving Christ and loving people that includes preaching at 9 years old…. opening a coffeehouse in the 1970's…. being Program Director with Youth For Christ…. founding IHS Ministries in 1983…various mission trips…. broadcasting a radio program from a station on the island of Malta…. conducting seminars on Lifestyle Witnessing and a School of Prayer… leading evangelistic events at camps and outreaches including the Canadian Parliament…. leading one of Canada's first prayer marches in Ontario in 1988 which led to a networking of churches in prayer…. built 'The Meeting Place' prayer center….. radio and television broadcasting….led Marketplace Chapel at WEM.
His vision is to 're-establish the prayer room' outside the church walls, available to host prayer stations and prayer clinics, meet with people for a time of sharing, listening with heartfelt care in person, by phone or internet, and simultaneously listening to the heart of God. Then, being led by the Holy Spirit, passionately intercede before the throne of God on their behalf.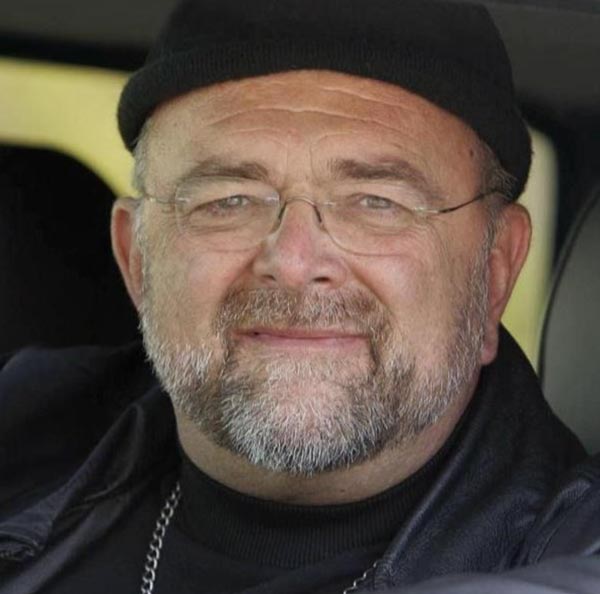 Marc Brisebois (Speaker)
Monday July 25 – Friday July 29 – Mornings
Wednesday July 27 – Evening
Marc Brisebois founded Watchman on the Wall Ministries in 1989 as an organization committed to teaching and equipping the Body of Christ. He believes that the world can be changed only as much as the church reflects the Glory of Christ. As the senior apostolic leader of Spruce Grove Community Church, he leads a local team while traveling extensively throughout the world. Marc is seen as a leader of uncommon vision and authority. He speaks with a prophetic and apostolic voice to this generation with a strategic wisdom for building and establishing the kingdom of God. Marc makes his home in Spruce Grove, Alberta with his wife Wendy, near to their five children, and four grandchildren.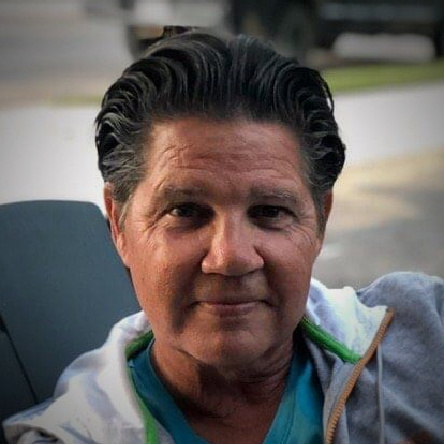 Steve Holmstrom (Speaker)
Monday July 25 & Tuesday July 26 – Evenings
For a man with a wife, five children, a business and a ministry, Steve Holmstrom lives a surprisingly quiet life. Cultivating a lifestyle of prayer and solitude, making friendship with God his full-time job, Steve's greatest passion is to seek the presence of the Lord.
The message Steve carries, through his books and his preaching, is a call to "buy the field" at any cost and enter the Kingdom life.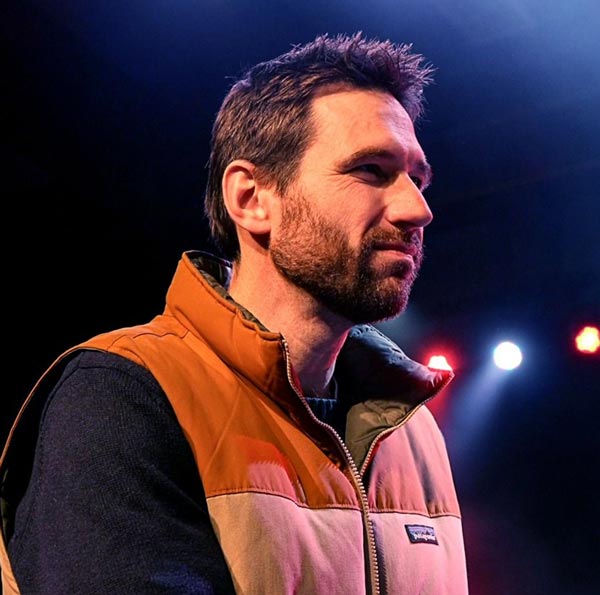 T.J. Green (Speaker & Youth)
Thursday July 28 – Evening
Monday July 25 – Friday July 29 – Youth 
Pastor T.J. Green is a husband to Rita, and father to Dax and Kassian. T.J. grew up a pastor's kid and graduated from a word of faith bible school. He became heavily involved in running and teaching in supernatural schools and pouring into the next generation of revivalist, raising up young men and women to move in the power and love of God. Ministry trips throughout Canada, the United States, South America, Germany, and Jamaica have been tremendous highlights in his ministry.
He is currently ordained and pastoring with the Summit Church. TJ has a passion to see people coming to Christ, operating in the prophetic, healing, signs and wonders and becoming totally on fire and possessed by the Holy Spirit. As a revivalist he has a great desire to see the generations trained up in the supernatural by knowing their true identity in Christ.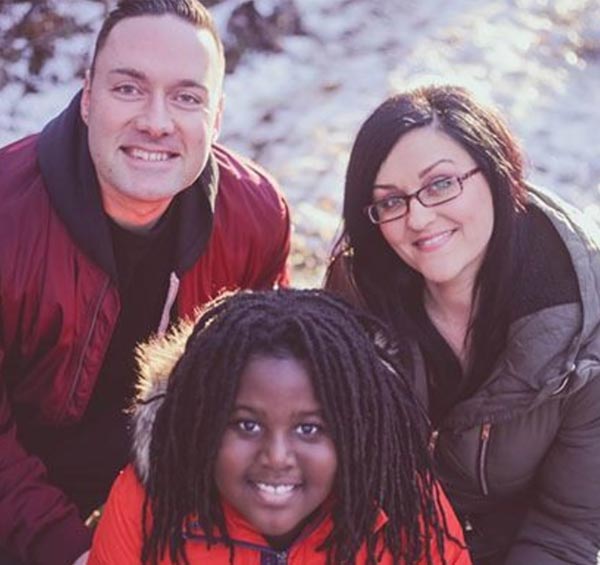 Brent Borthwick (Speaker)
Friday July 29 – Evening
Saturday July 30 – Sunday July 31 – Morning & Evening
Brent and Sharon Borthwick have a deep hunger to see believers rise up into their God-given destinies in the power of the Holy Spirit while being firmly rooted in the Word of God. They have ministered prophetically in over 40 countries of the world; often with supernatural visions that release God's glory and power with signs and wonders impacting the lives of many people. Brent and Sharon are the founders of Windword Ministries and the senior leaders of Windword church. They also are the apostolic covering of over 100 churches and ministries around the world. Brent has helped start schools of supernatural ministries, apostolic networks, orphanages, and is constantly trying to bring unity amongst the pastors and churches. Brent and Sharon have been married for over 30 years. They have 3 married children with 3 grandchildren who all serve the Lord faithfully and are actively involved in Windword.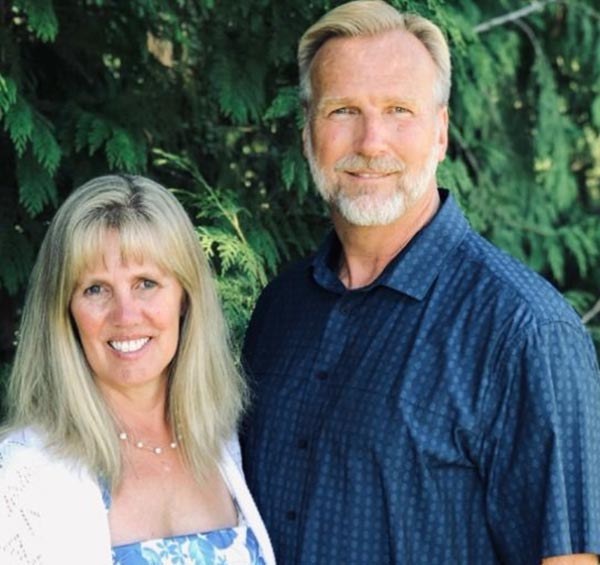 Josh Frey (Worship)
Sunday July 24 – Friday July 29
Josh Frey is the Associate Pastor at Gateway Family Church in Leduc, AB. He and His wife Katie-Lee have five amazing boys nine years old and under! (The newest addition not yet pictured) They have been leading kids, youth and adults in worship at camps & churches for 20 years. They are passionate about encountering the power and presence of God in Worship and community. They believe that we are meant to experience living IN and living OUT the love of God in every moment and every context. They are currently living their dream, building a kingdom family that passionately loves Jesus and supernaturally loves our community.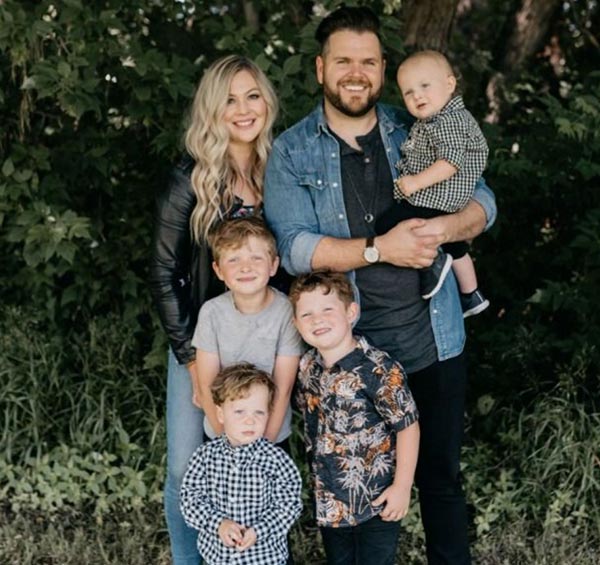 Ascension (Worship)
Friday July 29 – Sunday July 31
The worship culture at Community Church in Spruce Grove, Alberta is quite unique. It is prophetic, interactive, multigenerational, spontaneous, vibrant, demonstrative and Spirit led.
"The whole earth will be filled with the knowledge of the Glory of the Lord" has been given as a specific call for intercession with this body of believers. Young and old are encouraged to participate during every aspect of the Christian life flow. No spectators, only humble and willing worshippers.
The Ascension Worship team seeks for an opening in the Spirit that helps to direct the worshippers towards a higher purpose… seeing the Lord, hearing Him, knowing Him deeper, believing He is always with us.  As we give ourselves to Him, He moves and will accomplish His purposes for every moment of our lives as we seek after Him.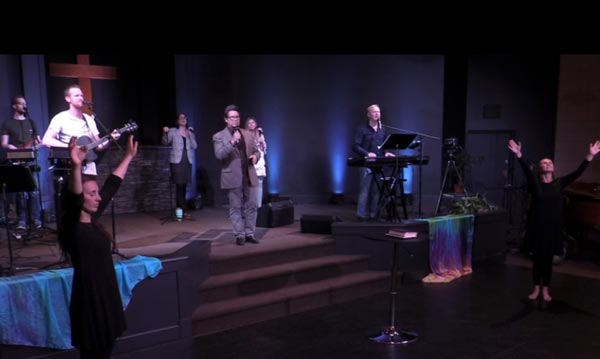 Matt Cline (Workshop Guest)
Matt Cline lives in Edmonton with his wife, Louise, and two young sons. He is the director of Restored Ministries, focused on leading men and women out of sexual bondage and into a life of freedom and impact. He is a speaker and coach with the John Maxwell Group and his teachings have had influence in over 65 countries. Formerly, Matt played hockey for Hockey Canada and in the Western Hockey League.
Restored Ministries
www.restoredministries.ca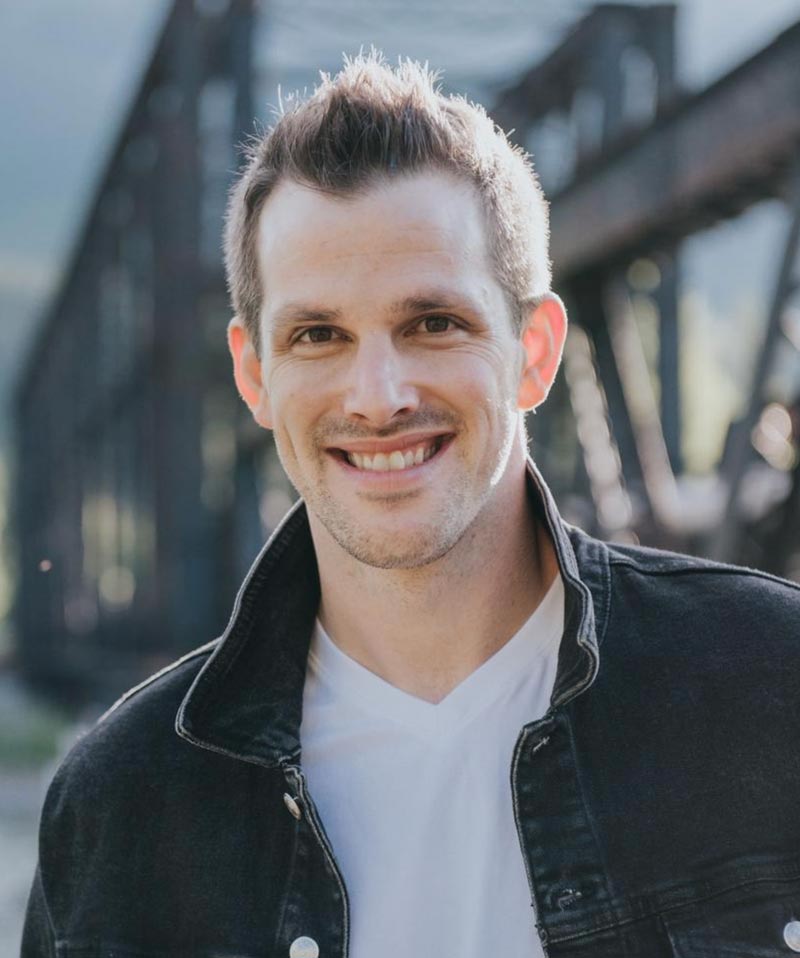 Ryan & Devon Marshall (Kids Ministry)
Sunday July 24 – Sunday July 31
Ryan and Devon Marshall have been married for over 17 years and are blessed with three beautiful girls (Londyn-14years, Brynn-13 years and Briar-10 years). Devon was the Children's Pastor at The Park Church for over 10 years and Ryan has been in education for 17 years and has been in administration for over 10 years. Together they travel with their family and team to churches, camps and conferences to minister to and equip children and leaders. Their focus is to share the Word of God in exciting, hands-on ways through science experiments and story telling. Their passion and desire is to see children of all ages fall deeply in love with Jesus, have a vibrant, growing relationship with Christ, be overflowing with Holy Spirit and be knowledgeable in His Word.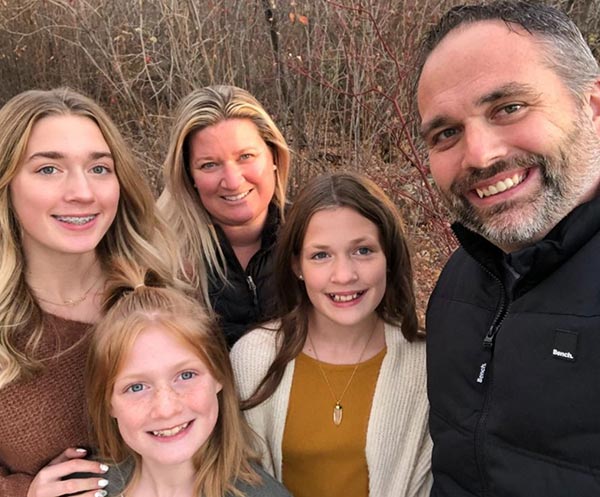 Donna Boone (Kids Ministry)
Pastor Donna her husband Laurie & team travel throughout the world including Africa. As an evangelist, teacher and author (recently published 5 new children's books!)
More books on the way! Donna shares as a leader in workshops. As well Donna also finds time to perform in schools across the world, universities and corporate events such as The Calgary Stampede, Kraft General Foods corporate functions and City Family Days, Festivals etc.
Donna has received many awards from the USA CMU for creative writing & performance, and ministry of Excellence!
Donna along with her team bring an exciting, high energy, on the edge of your seat style of performance featuring life size, glow-in-the dark puppets, ventriloquism, dance and much more that appeals to all ages!