We Need You!
Interested in serving at camp this year? We need your help. Apply online to serve as a kids camp staff volunteer.
Apply Today
Register Online Now
Kids Camp Ministry Guests
Amy Ball & Grace MacLellan
Grace and Amy love ministering to kids, families and leaders TOGETHER! Having education and pastoral backgrounds, their passion is to make camp a place for kids to have a life-changing experience with God and develop friendships that will last a lifetime. Moose Lake Pentecostal Camp is where it all started for "Grace and Me Ministry", and they hope to develop leaders that will love camp as much as they do!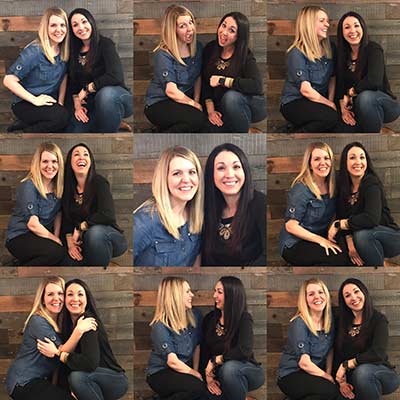 Donna Boone
Pastor Donna her husband Laurie & team travel throughout the world including Africa. As an evangelist, teacher and author (also just published 5 new children's books!) Donna shares as a leader in workshops. As well as this hectic schedule, Donna also finds time to perform in schools across the world, universities and corporate events such as The Calgary Stampede, Kraft General Foods corporate functions and City Family Days, Festivals etc.
Donna has received many awards from the USA CMU for creative writing & performance, and ministry of Excellence! Donna along with her team bring an exciting, high energy, on the edge of your seat style of performance featuring life size, glow-in-the dark puppets, ventriloquism, dance and much more that appeals to All ages! Donna's deepest desire is to see children of all ages to go deeper in their relationship with God!